Summer 2022 Residency Artists
Xochipilli Dance Company/
Héctor Jaime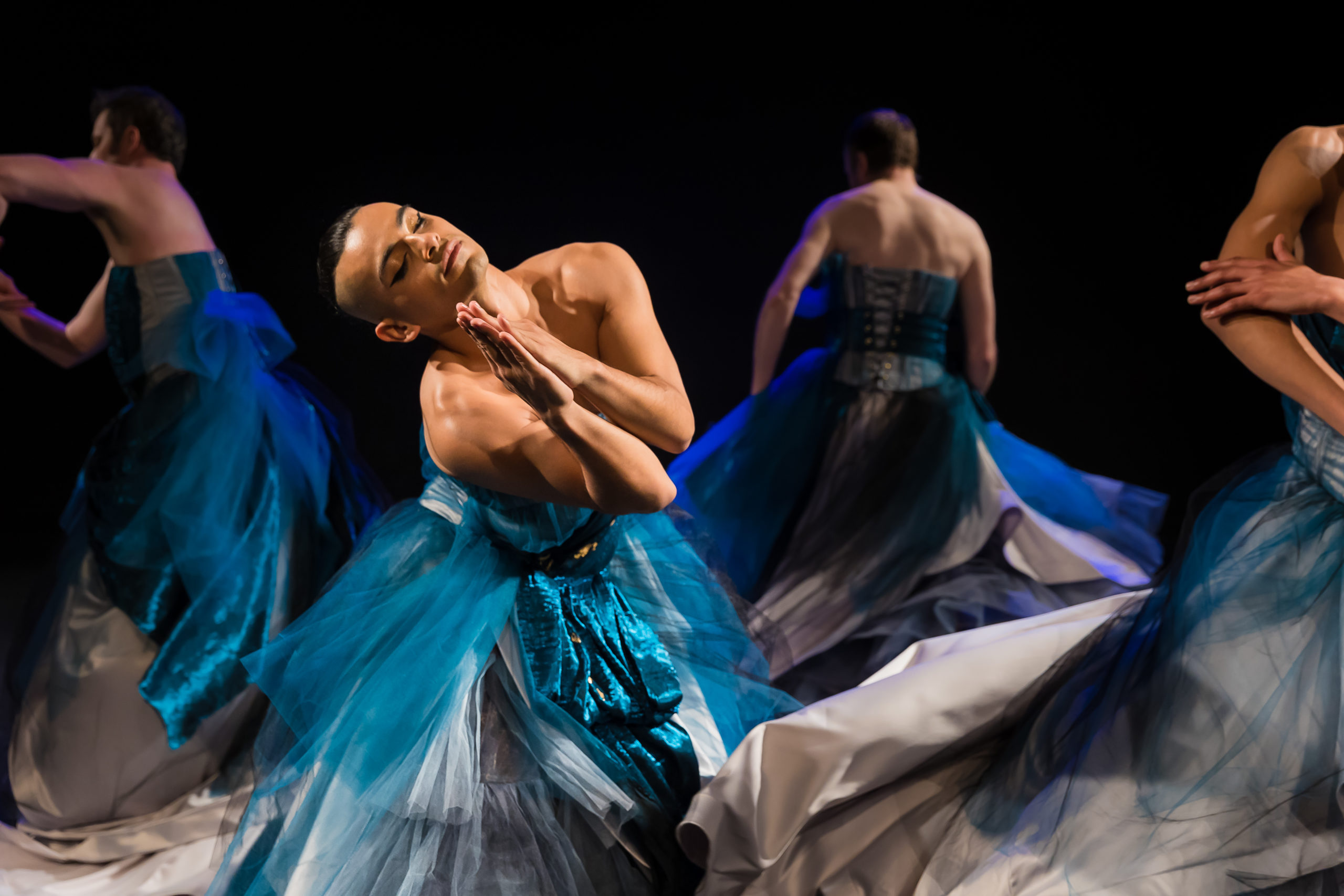 Héctor Jaime (They/She/He) was born and raised in Mexicali, Baja California, México. They began their training with Manuel Torres in El Centro Estatal de las Artes (CEART) and attended a couple of summer intensives in the US throughout high school. They were one of the recipients of The Herb Alpert Foundation Scholarship when they attended the California State Summer School for the Arts (CSSSA) in 2015. Héctor graduated from the Alonzo King's Lines Ballet BFA Program in San Francisco affiliated with Dominican University of California. Post graduation, they had the opportunity to be a member of Sean Dorsey Dance, Dawson Dance SF, and have an appearance in the dance film titled "Falling Up" directed by Detour Dance Company and Maurya Kerr. Héctor has always been inclined to teaching and is now a ballet instructor at Stapleton School of Arts and a teaching artist with the Alonzo King LINES Ballet's HeART with LINES program. Recently, Hector became part of the 2022 LatinXtensions Cohort, a 12-month program advises emerging Latinx dance artists in developing their professional artistic practice. Encouraging them to start their own company "Xochipilli Dance Company" based in the Bay Area.
Xochipilli Dance will use the Studio 210 residency to begin work on a new piece inspired by the film Like Water for Chocolate. Using this film and collaborating with Tajh Stallworth and Sydney Leong, they will explore how this piece of art can be an inspiration for choreography. The movement will investigate different themes such as romance, tenderness, and heartbreak.
Photo by Kegan Marling
---
Surabhi Bharadwaj/
Siddhi Creative
Surabhi Bharadwaj, Artistic Director of Siddhi Creative and Siddhi Dance Academy, is a seasoned Bharatanatyam dancer, teacher, and choreographer trained under eminent Gurus. Surabhi holds an MFA in Bharatanatyam from Sastra University, Thanjavur, and an MFA in Dance: Design and Production from Saint Mary's College of California. Surabhi is an Empanelled Artist of the Indian Council of Cultural Relations and is also recognized as a Graded Artist by Doordarshan (the National Broadcasting Channel of India). She has received accolades for her performances (both solo and ensemble) across India, the USA, Europe, and the Middle East. She has worked as the Principal Dancer of Punyah Dance Company and in Raadha Kalpa Dance Company (two leading Bharatanatyam companies in India) before moving to the USA in 2015. Apart from dancing, Surabhi also freelances as a lighting designer. She hopes to reach diverse communities through her work.
During her Studio 210 residency, she will work on the development of The Maze. The Maze is a dance exploration of mind and body navigating through inner constraints. The work also views society as a complex maze controlled by hegemonic ideologies that we all are constantly navigating. The journeys are different for some groups who often get trapped while others find their paths easily.
Photo courtesy of the artist
---
See what the Summer 2022 Residents created during their residency!
Learn more about the Residency by checking out our conversation with the Summer 2022 Residents and mentor Deborah Slater

The Studio 210 Residency is supported in part by the California Arts Council, a state agency. Learn more at www.arts.ca.gov.