Winter 2022 Residency Artists
Preethi Ramaprasad
Preethi Ramaprasad is a multifaceted dancer and musician who has toured and taught in India, Europe, and the United States. She learned Bharatanatyam from Prof. Sudharani Raghupathy during annual trips to Chennai, India. Since then, her work has been based on building connections around South Asian arts globally. She collaborates on curating "When Eyes Speak" and "Varnam Salon," two initiatives designed for South Asian artists to show work in intimate spaces. She has received grants from the American Conservatory Theater ArtShare Fellowship; Zellerbach Foundation; San Francisco Arts Commission; SAFEhouse Arts Lead Artist Fellowship; All-Rounder Yuva Kala Bharati for Young Artists in India; and the National Young Arts Scholarship.
During the residency, she developed A Movement Beyond: In Search of Noon Meem Danish, made in collaboration with composer and vocalist Ananya Ashok. A Movement Beyond uses (trans)national South Asian poetry to explore questions of visibility from the eyes of a Bharatanatyam dancer impacted by the politics of India and the United States. 
---
Isabel Umali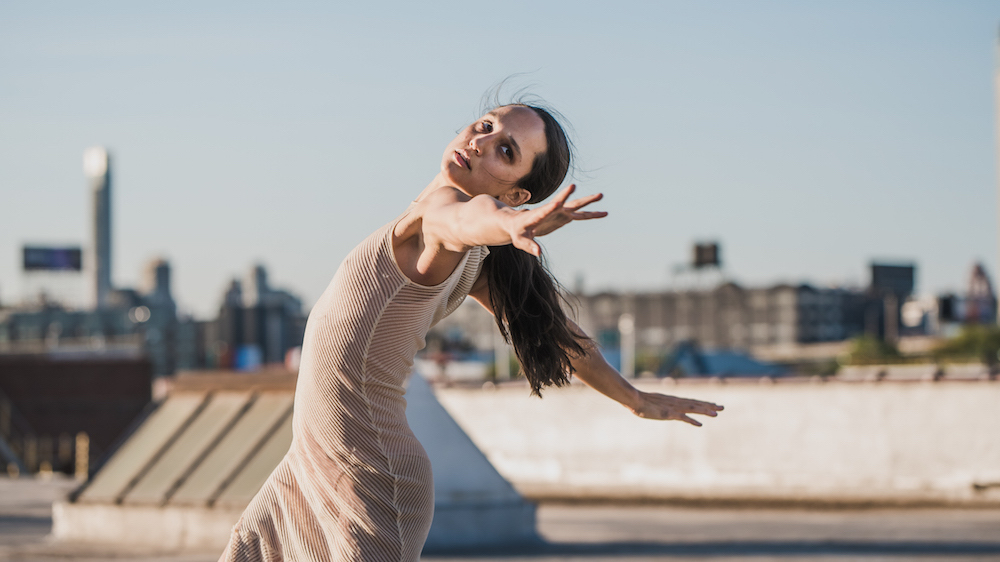 Isabel Umali is a New York City-based dance artist. Companies include LeeSaar the Company, the Francesca Harper Project, Gallim Dance, PunchDrunk's internationally acclaimed show Sleep No More, et al. as well as tv, print and commercial work. Isabel began creating and directing her own work in 2017 and it has been presented nationally and internationally. She is here in San Francisco for the early months of 2022 as a Winter Resident with DSDT. Isabel is a certified Biodynamic Craniosacral Therapist which has influenced her life, choreography and teaching immensely.
Through the residency, she developed Shift//Lost, a duet with composer and musician Dustin Carlson. This project explores the internal journey of change and discovery through the lens of archetype and image as a way to access the subconscious. Danced by Isabel Umali with music by Dustin Carlson, Shift//Loss is a work-in-progress exploring the depths of one woman's internal world and how she integrates her disparate parts.
Check out excerpts from the culminating performance to see how the artists developed their work through the Residency.  

The Studio 210 Residency is supported in part by the California Arts Council, a state agency. Learn more at www.arts.ca.gov.